As the first muslim woman's organization in the state of Missouri, co-founder and executive director, Aroona Toor, wanted to make sure it had three elements that categorized it as relevant. A logo that was feminine but not girly; that showed muslims but not necessarily islamic design; and one that remained true to the name of the organization, a professional network. 
While the color pink is associated with women in general, it can easily read as unprofessional, immature, childish or a number of other adjectives that could only deter and exclude some women. We also knew that we wanted the icon to read muslim, but that stood out and remained contemporary. While most islamic designs are geometric and clean, creating a circular symbol with those shapes would be typical and would cause the organization to be swept along with other islamic organizations. We needed to pay attention to all of these factors along with addressing the most obvious aspect, a professional network.
By choosing neighboring colors to pink, we gave a sense of pink without actually using the color. This allowed the icon to show femininity while avoiding childishness that might have otherwise arisen from the color pink itself. For the icon, we chose varying triangles inspired from islamic designs, but with a contemporary take on it. The design was complete with these triangles indicating different groups of people while the inaccurate square composed from them shows a strong network in constant movement.

With varying triangles symbolizing different groups and types of people, the icon shows pathways created between them, while the shape of the square shows a solid network created from these inter-colliding people and their stories. Colors were chosen to give a sense of femininity while remaining neutral at the same time.

Patterns created from the logo design were used across the brand to show the purpose and structure within the organization. Information was displayed in a minimalist style to create contrast and clarity amongst the different colors.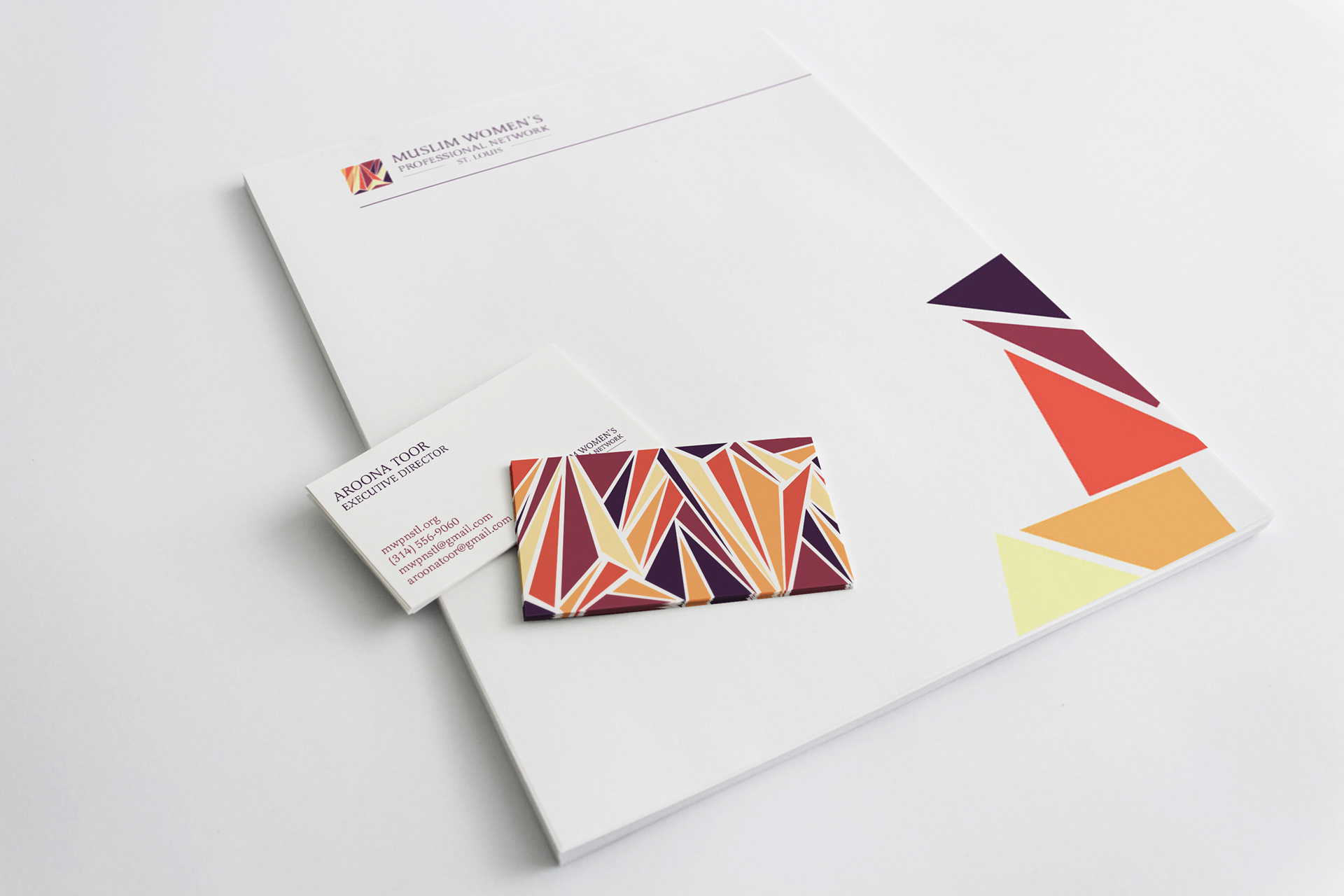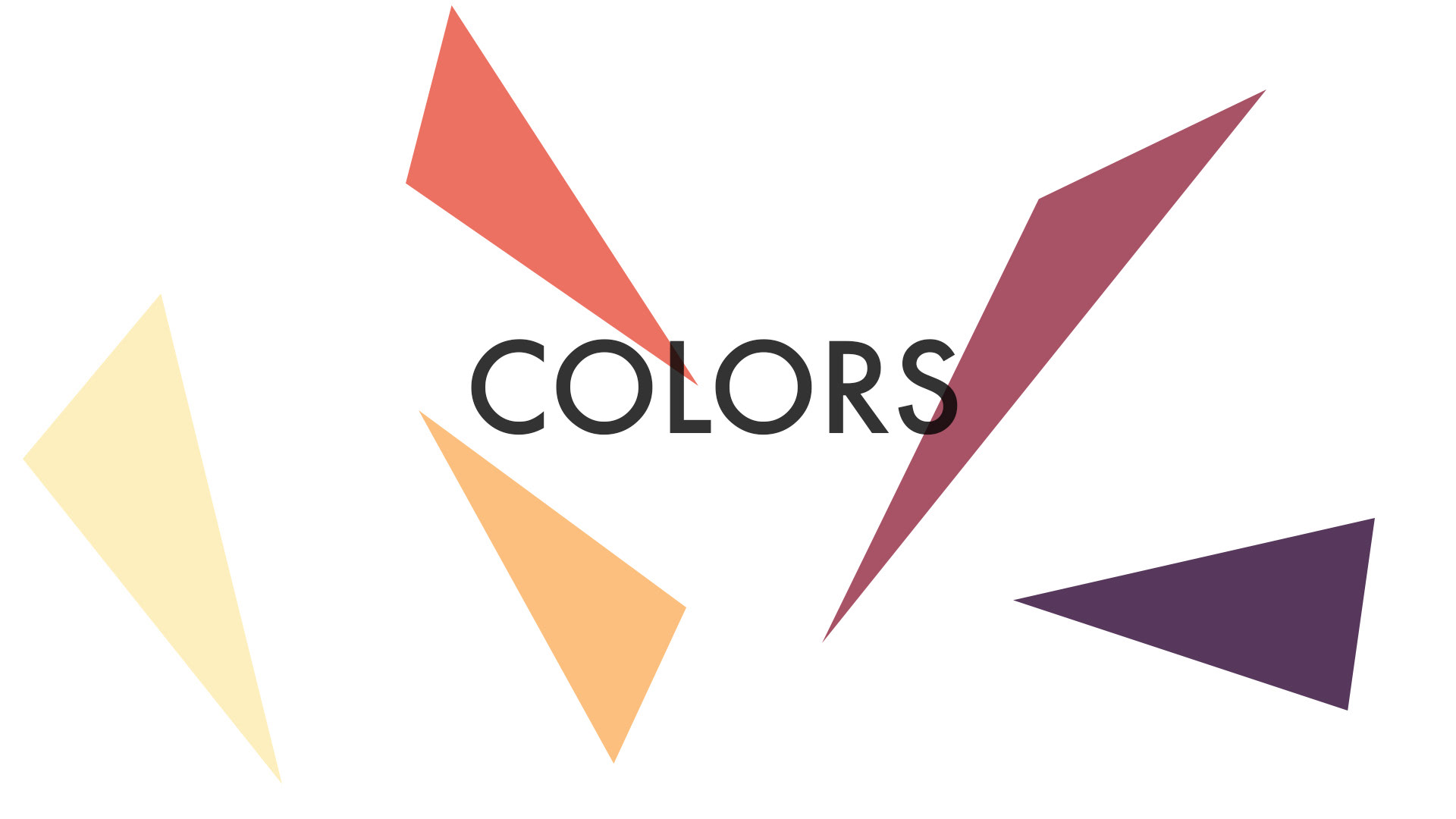 For the website, a scrolling spread of information with access to underlying pages including a blog, the team and upcoming events were briefly displayed to introduce the viewer to the organization. Parallax images in the header created interest and movement, while a fixed menu made it easy to navigate between pages at any point in the site.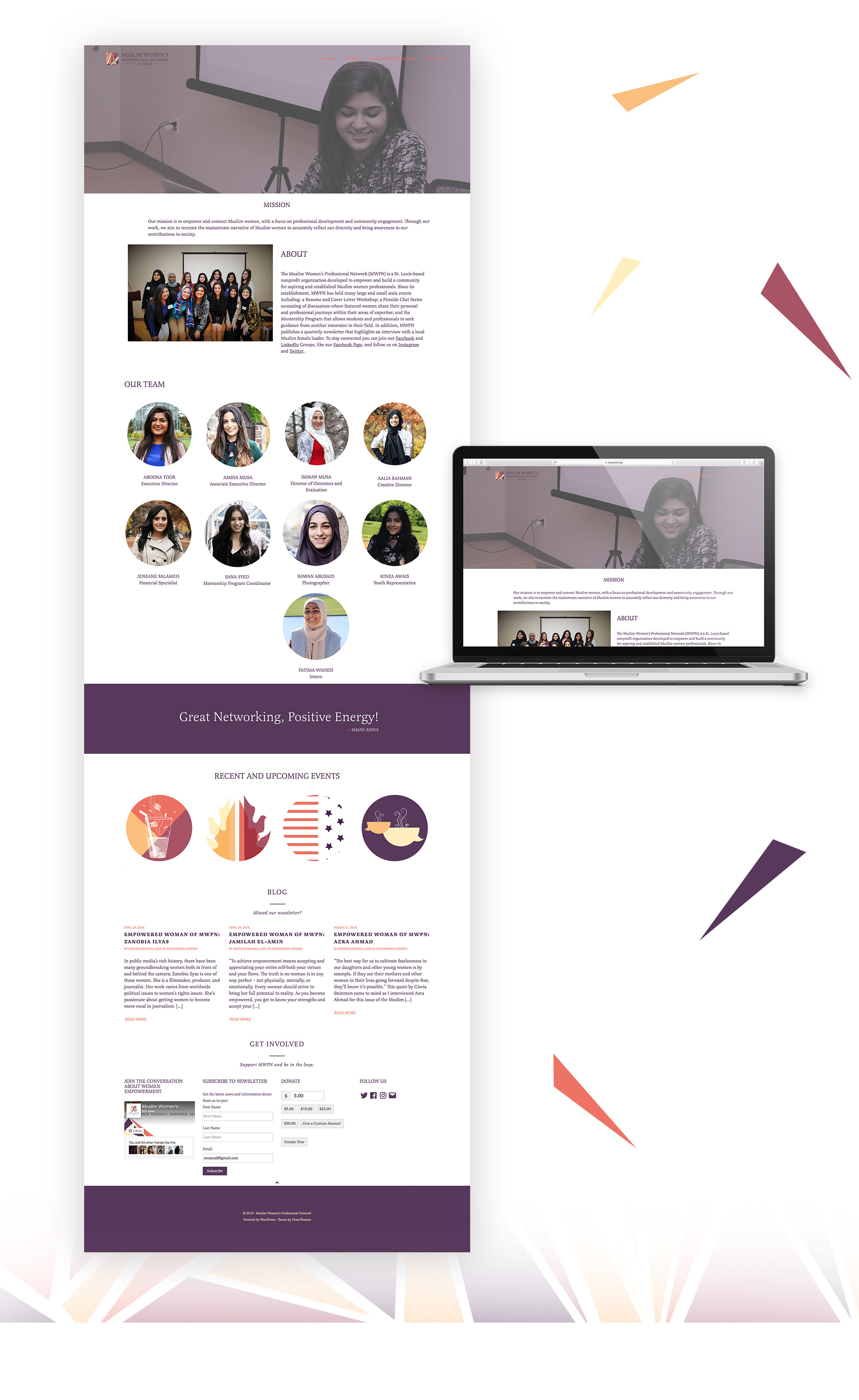 For recurring annual events, brand colors were used. While for one-time events, varying colors and graphics were used.